He has been breaking with age-old customs, building new bonds, and stirring up a whirlpool in his hitherto-staid kingdom, and beyond… Meet Crown Prince Mohammed bin Salman of Saudi Arabia, the man who has the world sitting up and taking taking notice! By Marie D'Souza
"We want to live a normal life. A life in which our religion translates to tolerance, to our traditions of kindness… Seventy percent of the Saudi population is under 30, and honestly we will not spend the next 30 years of our lives dealing with destructive ideas. We will destroy them today and at once." So declared Mohammed bin Salman (MBS) soon after becoming Crown Prince in 2017, at a conference of international business leaders in Riyadh. Son and heir of King Salman bin Abdulaziz, 86, MBS — as he is popularly known — is walking the talk…
Season of Change
Since his meteoric rise to power, the 37-year-old MBS has shaken up the ultraconservative oil giant Saudi Arabia with a barrage of economic, social and religious reforms. The de facto ruler did not just sideline all rivals after becoming the Crown Prince in June 2017, but he has also engineered the most extensive transformation in the modern history of the Gulf nation. Architect of 'Vision 2030' – a wide-ranging plan to bring social and economic change to Saudi Arabia's economy – he has pledged a "moderate" Saudi Arabia and is working at bringing in international investors to overhaul the kingdom's oilreliant economy. The wide-ranging plan for economic change envisages, among other changes, increasing non-oil revenue to 1trn riyals by 2030, changing the education curriculum, increasing the participation of women in the country's maledominated workforce, and investing in the entertainment sector to help create jobs for young people.
The results have been swift and there to see… He has taken on the powerful religious leaders who have long dominated Saudi life. The kingdom has lifted a public ban on cinemas and has encouraged mixed-gender events – something that was never seen before. Women are now allowed to drive, as well as attend public sporting events and concerts alongside men. They can also obtain passports without the approval of a male guardian. In November 2017, MBS led an 'anti-corruption campaign' that saw many prominent Saudis arrested as part of a probe into graft worth US$100 billion. Striking out at the nation's elite, his dramatic purge of royals, ministers and business figures saw hundreds detained. Forced to turn over their fortunes, the campaign saw no less than 10 Saudi billionaires dropped from Forbes' annual list of world billionaires! While the drive was, on the face of it, aimed at recovering a fortune in ill-gotten gains, many analysts believe the purge of powerful princes and business figures removed the final obstacles to the prince gaining total control of the kingdom.
In February 2018, he oversaw a dramatic shake-up wherein the kingdom's top brass, including the chief of staff and heads of the ground forces and air defence, were replaced largely with younger leaders who are loyal to him. This move saw him further consolidating his control within the military.
MBS has already accumulated powers never seen before by previous Saudi rulers. As Chairman of the vast Public Investment Fund, he is spearheading efforts to diversify the oil-reliant economy.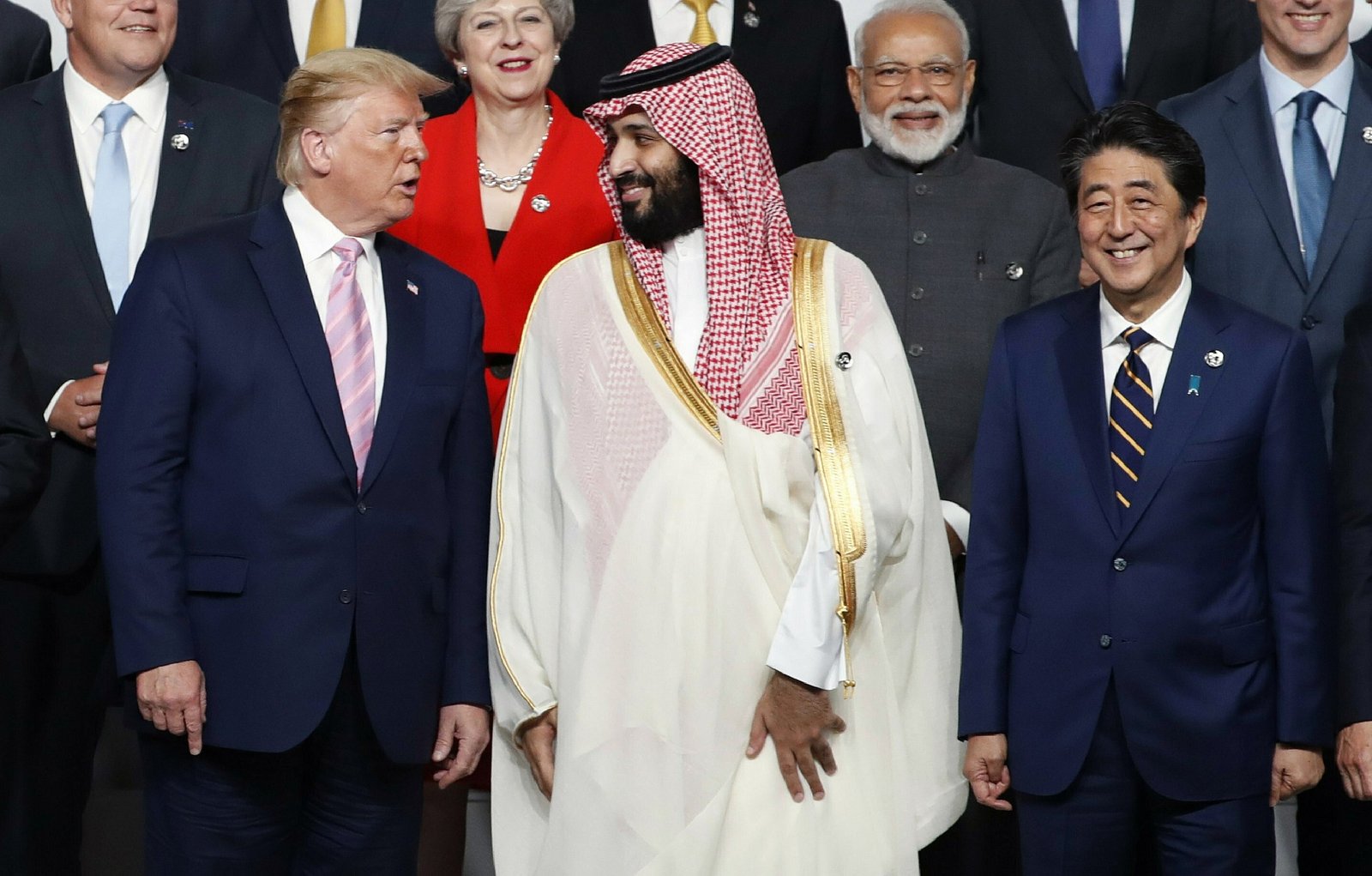 More importantly, in September 2022, he was appointed Prime Minister – a post traditionally held by the King. Analysts close to the royal court point out that his promotion "formalises his actual role and eliminated previous protocol issues of seniority with other heads of government". MBS now ranks as "a head of government de jure, not just de facto."
Rise to Power
MBS was born on 31 August 1985, the eldest son of then-prince Salman bin Abdul Aziz Al Saud's third wife, Fahdah bint Falah bin Sultan. Showing an interest in government from a young age, he would shadow his father. Known to be conscious of his image, he also picked up the art of communicating with various dignitaries and avoiding indiscretions.
According to the book 'Blood and Oil: Mohammed bin Salman's Ruthless Quest for Global Power' by Bradley Hope and Justin Scheck, MBS — unlike some of his siblings — did not go to school in England or France. That proved a mixed boon, as staying back in Saudi Arabia helped him learn "in great depth about the frailties of his rivals within the royal family." At 15, he learnt from a cousin that his father had "not amassed a serious fortune." Despite decades in office, he was "dangerously indebted" to princes and businessmen. This was said to be the first shock and challenge that he faced in his life. Driven by financial anxiety, he informed his father that he wanted to open a store at which his father apparently just laughed! However, just a year later, he reportedly collected US$100,000 from selling the gold coins and luxury watches given as gifts to him by his wealthy family! He also began trading stocks.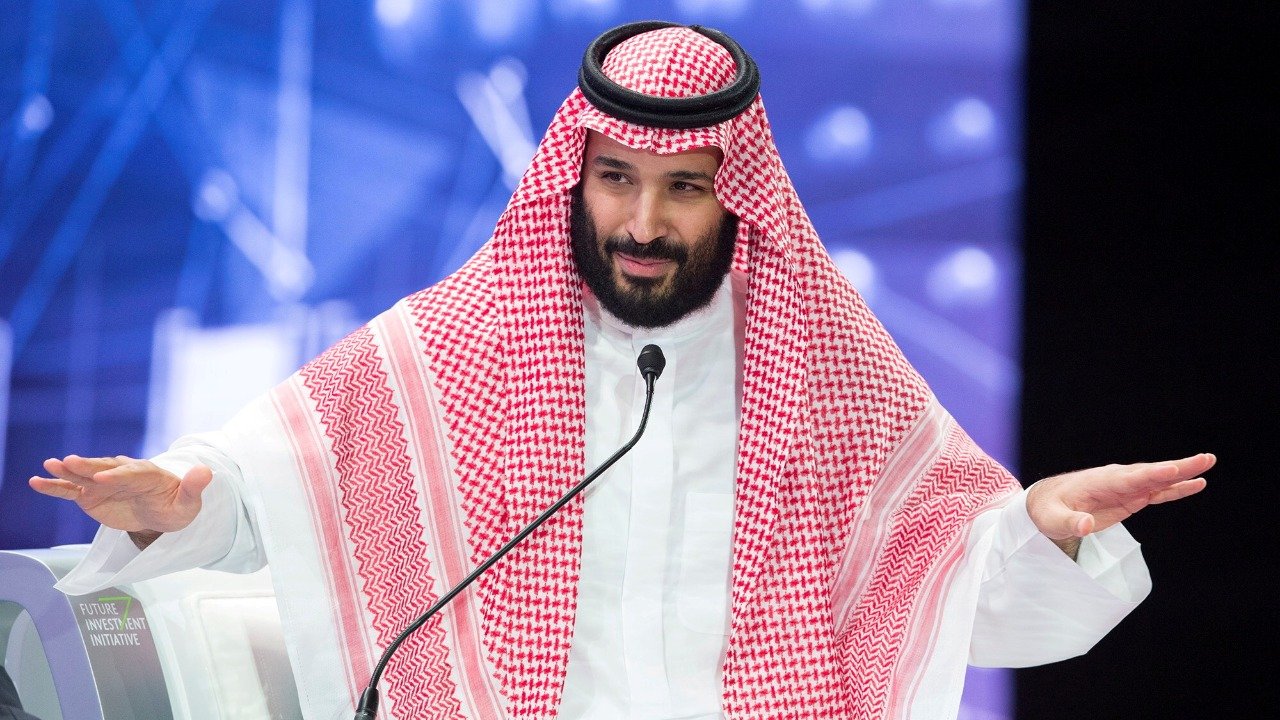 Attending King Saud University in Riyadh, Saudi Arabia, he graduated with a Bachelor's degree in law in 2007. He founded a group of real estate companies as well as a non-profit organisation intended to promote entrepreneurship in the kingdom. He worked for several state bodies and was appointed special adviser to his father, who was serving as Governor of Riyadh, in 2009.
MBS's rise to power began after his father was appointed Crown Prince in 2012. In 2013, MBS was named head of the Crown Prince's court, with the rank of minister. In January 2015, after the demise of King Abdullah bin Abdul Aziz, Salman acceded to the throne and appointed his son as minister of defence. Becoming Crown Prince in 2017, MBS showed ruthless political shrewdness. With his father's approval, he drew all the centres of power under his control. These include the National Guard, the interior ministry and the armed forces. He then moved to clear his path of any possible challengers to his rule. The former Crown Prince Mohammed Bin Nayef, who was expected to be next in line to the throne, was edged out, evidently placed under house arrest. After the succession was announced, state media broadcast footage showed Mohammed Bin Nayef meeting MBS. The former Crown Prince said, "I am content" and "I am going to rest now. May God help you," while the new heir responded to his older cousin, "May God help you. I will never do without your advice."
While reactions to MBS's appointment as Crown Prince were celebratory within the kingdom and its friends, Saudi Arabia's regional rivals were less enthusiastic, calling it out as a "soft coup".
The Aftermath
In contrast to Saudi Arabia's traditionally staid approach, MBS bumped up tensions in the Middle East by diving into regional rivalries. In 2015, as the defence minister, MBS had, along with other Arab states, launched a ferocious military campaign assault on Houthi rebels, seen as an Iranian proxy, in neighbouring Yemen. The campaign left thousands dead, with Saudi Arabia and its allies being accused of possible war crimes. It also triggered the world's worst humanitarian disaster, with millions facing famine. In a breakthrough, the kingdom is now pursuing talks that could ultimately remove Saudi forces from the conflict and reach a new and potentially permanent ceasefire.
Even more heartening is the recent extraordinary turnaround in Saudi-Iranian relations after years of estrangement and rivalry, which had resulted in proxy battles across the region, from Yemen to Syria. Brokered by China, the rapprochement is a major diplomatic breakthrough. The Iranian government had extended an invitation for a state visit to the Saudi royal family and both powers are due to open embassies in each other's countries by May. MBS has also worked on mending bitter rifts with regional rivals like Qatar and Turkey, also offering to serve as a possible mediator for the war in Ukraine.
What's more, amidst the shifting geopolitical alliances, Saudi Arabia is breaking away from the US's orbit and is striving to strengthen and develop relations with Russia at all levels. The kingdom even set oil production levels in coordination with Russia, as Western influence over the oil cartel is seen at its lowest point in decades.
Analysts believe these events mark the evolution of the prince, "from erratic disruptor to pragmatic power player". Though it is still too soon to know whether these deescalatory measures will succeed, the Iran deal, according to Umar Karim, an expert on Saudi foreign policy at the University of Birmingham, is seen to mark a sea change in MBS's political approach, signalling "maturity and a more realistic understanding of regional power politics."
Discordant Notes
The MBS-engineered mass arrests in the anti-corruption drive unsettled the foreign investors who are counted on to help modernise Saudi Arabia's economy. Despite the social reforms, the kingdom's intolerance of criticism is apparent in the detention of activists who had supposedly "misused" their right to free speech, and those who had "suspicious contact with foreign parties". MBS explained it saying, "Here we are trying to get rid of extremism and terrorism without civil war, without stopping the country from growing. So if there is a small price in that area, it's better than paying a big debt to do that move." His image abroad took the biggest hit with the murder in October 2018 of 'Washington Post' journalist Jamal Khashoggi, who fled Saudi Arabia the previous year and wrote columns critical of the Crown Prince. Khashoggi had been "brutally slain" inside the Saudi consulate in Istanbul by a team of Saudi agents, who dismembered his body and then disposed of it. The Saudi government insisted that the journalist's death was the result of a "rogue operation" and that the Crown Prince was not involved in any way. Asked whether he had ordered the murder, MBS maintained, "Absolutely not. This was a heinous crime. But I take full responsibility as a leader in Saudi Arabia… especially since it was committed by individuals working for the Saudi government." In what was termed by critics as a "parody of justice," Saudi prosecutors put 11 unnamed individuals on trial over the killing (five were found guilty and sentenced to death, later commuted to life imprisonment; three others received jail terms).
Though there are fears that MBS might have upset the balance of powers in Saudi Arabia too quickly and could thus end up sparking instability, fact remains that he is also being seen globally as the fulcrum around which the Middle Eastern geopolitics moves for the next generation. Set to be the youngest-ever Saudi monarch, he will likely have decades more to make his mark as king, both in the kingdom and globally.
The world is watching…
The Modern Traditionalist
A towering man with a full beard, deep voice and boundless energy, MBS is known to have a weakness for fast food and 'Call of Duty' video games. Embracing his Bedouin roots, he dons the traditional robe and sandals, and likes treating friends and relatives to lavish roast lamb meals in luxury desert camps. He is equally known internationally for his astronomical wealth estimated at over US$2 trillion including his collection of gold supercars, a super yacht worth US$400 million, a US$450 million Leonardo da Vinci painting, and a French chateau near Versailles worth more than US$300 million.
He is married to Princess Sara bint Mashour bin Abdulaziz Al Saud. Married in 2006, they apparently have three or four children. In 2019, there were reports of his supposed budding friendship with Hollywood actress Lindsay Lohan. Lohan's rep denied that they are romantically involved or that he gave her a credit card, insisting that they had only met once at a Formula One Grand Prix race.
Saudi Arabia: Fast Facts
The Kingdom of Saudi Arabia, which occupies most of the Arabian Peninsula, is the original homeland of the Arabs, the place of origin of the Arabian language, and the historic centre of Islam. It is home to Mecca, Islam's holiest city, and the birthplace of the Prophet Muhammad, and Medina.
It is the largest oil producer in the Middle East. The proven oil reserves in Saudi Arabia are the second largest in the world, estimated to be 266 billion barrels.
The kingdom is ruled by the House of Saud along traditional Islamic lines. The House of Saud can trace its history to the founding of a town named Diriyah (in the capital city, Riyadh), by a Bedouin chieftain named Mani al Muraidi in the 15th century.