Yasmin Karachiwala, the much-sought-after celebrity trainer, tells Hannah Cardozo about her fitness lifestyle, while offering insight into keeping the stars fighting fit!
In the world of fitness, Yasmin Karachiwala is a force to reckon with. A celebrity in her own right, she is credited with helping some of Bollywood's hot-steppers get in shape and live life at their healthiest. Known as the 'Pioneer of Pilates' in India, Yasmin began her journey over three decades ago and in a field that was once dominated by men, she carved out a niche for herself to become a leading persona in the realm of fitness and wellness. She has gone on to open her own studio, 'Yasmin's Body Image', with franchises across India and beyond. Her clientele includes Deepika Padukone, Katrina Kaif and Alia Bhatt.
She sat down with us to talk about her journey of becoming a trainer, how to make fitness a lifestyle, and her experience with the celebrities she works with.
What inspired you to become a trainer?
Nothing… I was the laziest person growing up. Even in school, if there was athletics, I would do shot put and javelin because it involved no movement, just strength. My mom kept signing me up for athletic training and every morning I would have a headache or a stomach ache and I wouldn't go. In college, a friend started dating a boy and she wanted to start looking good. There was a health spa that had opened in Bandra and they were giving a really good deal – 'two for the price of one'. So my friend convinced me to join – it was peer pressure. She knew exactly what she wanted to do, but I didn't and I hated exercising. But I saw these people doing aerobics and I said: 'Oh great, I'm a fabulous dancer'. I went into the aerobics room not knowing it was choreographed – when people went right, I was going left, when they did knee-ups, I was kicking. And everyone was like, 'Can you just get out of this class? Can you just stop?' I was so embarrassed at the end of the class and thought, 'Okay, I have to nail this, because how can I be bad at anything?' So I started going to class every day. I would go late and then stand in the front. After a month-and-a-half, my instructor called me, she was unwell, and she asked if I could teach her class. I said sure, I went to class and I said, 'Hey everyone, today I'm teaching' and they started laughing. They thought I was joking. I popped a cassette and I realised that I knew the entire routine of 10 songs from the warm-up to the cooldown. I just knew what to do and I could also mimic what instructions my instructor was giving. After class, everyone asked if I had practised and I said no. I realised that I enjoy telling people what to do. The instructor came back the next day and said people loved the class. She asked if I wanted to teach the afternoon class and I said yes. That's how it all started.
I completed college two years later and went to a summer camp in the US, where I was working as a counselor. My instructor suggested I undergo ACE training as she thought I had the flair to become an instructor.
I didn't know anything about fitness and here I was becoming a fitness instructor. I signed up for the course and went to the US. It was one of the most difficult things I've ever had to study in my life. I had to learn anatomy, about muscles and bones, and I wasn't even a science student! We had to learn words like gastrocnemius – it took me literally three days to learn how to say it. But it was the beginning of my journey.
You've been in this industry for years, what inspired you to choose Pilates over any other form of exercise?
I've been in this industry for 30 years. I started with group fitness and then grew into a personal trainer. I saw that people in India, especially women, were very apprehensive about doing weight training because they thought they would get muscles and start looking like men. After a while, I wanted to do something different because I realised that after I had my kids, whatever I did, I wasn't losing that little belly fat that you get after pregnancy. I did 1,000 crunches sometimes and it wouldn't help. I started reading about what I could do to lose belly fat and I found Pilates which works the core.
I called the first school that showed up on Google for Pilates teacher training and said, I want to become a Pilates instructor. They said that since I had no experience with Pilates, I couldn't be an instructor as it's very intense and people, usually even after a year of doing Pilates, still find it difficult and can't complete the course. Nobody in India teaches Pilates so there was no way I could try it. They told me I'd be wasting money but I was willing to take the chance. That's how I ended up in Orange County, California. I had to rent an apartment, something close to the studio because I didn't have a car and there was no public transport there, no Uber for sure. I rented this matchbox of an apartment opposite the studio. That's how I learnt Pilates and became the pioneer of Pilates in India.
When it comes to fitness, what are your biggest dos and don'ts?
My biggest DO is to practice what I preach. So when I tell people to eat healthy, live a healthy lifestyle and find a balance, I definitely do that. I eat very clean, I don't eat sugar, gluten and dairy, and I work out every day. I believe that people have to learn to invite fitness into their routine because it's not going to magically happen. Most people do it for a reason, to prepare for a wedding, or their birthday, or a holiday. People don't realise that it's not just a one-stop thing that you need to do. It's a journey, not a destination.
When people get into fitness they over-commit, they say, 'I'll do this six days a week or five days a week'. I always tell people, under-commit. Don't commit to anything big, make small commitments for yourself, and then build it up.
Another DO is to set goals. Know what you want to do. If you have a long-term goal, the way to achieve it is to make short-term goals to reach it. If you want to lose 15 kilos, start planning for every three kilos. So that when you do three kilos, you feel like you've achieved it. Now you can set your next goal. When you set your goal for 15 kilos, and you've only lost two or three kilos, you get disheartened and you don't keep doing what you need to do to achieve that.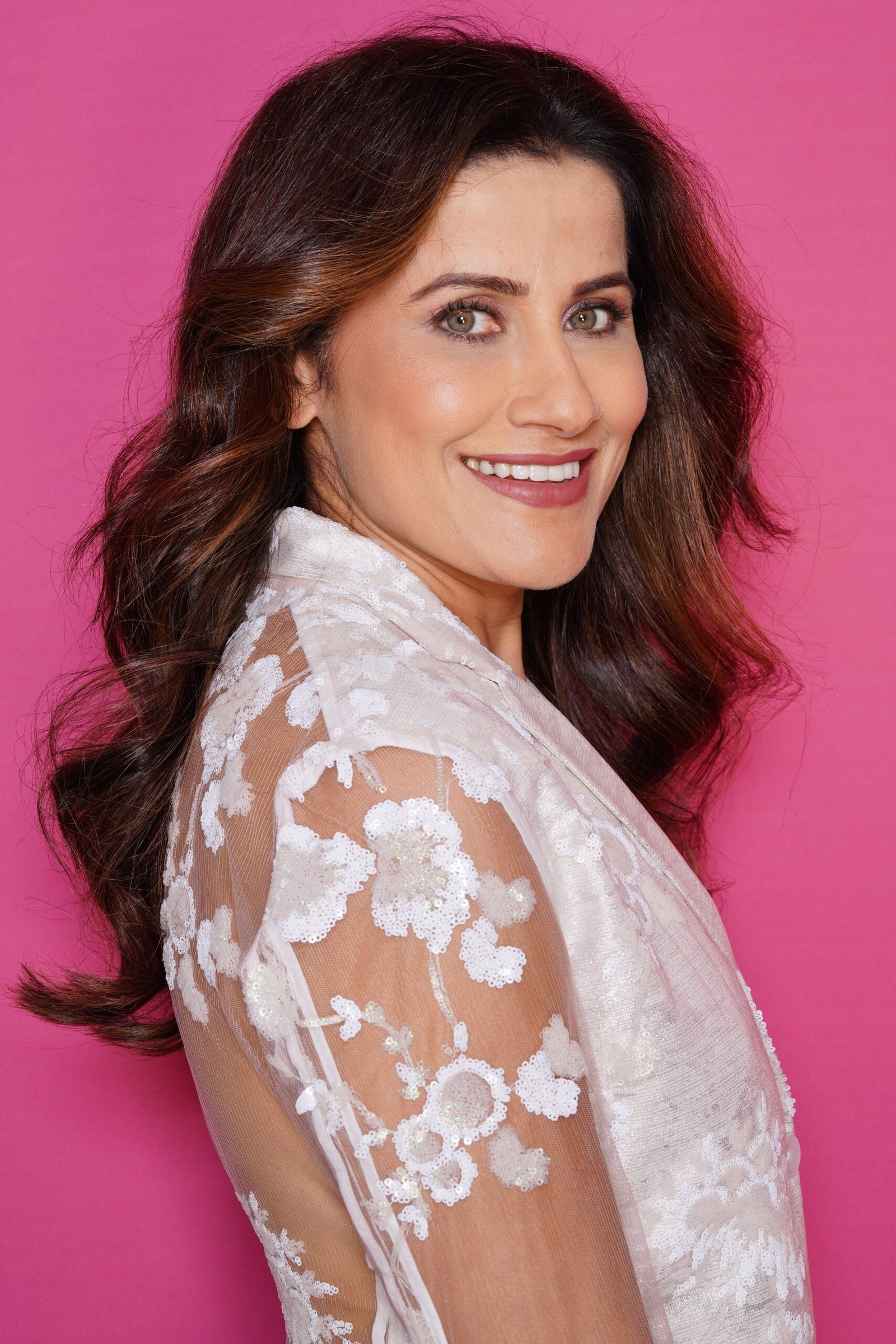 What are the most significant challenges individuals face when achieving their fitness goals, and how do you keep your clients motivated throughout their journey?
One of the things to do is set short-term goals to make sure that you don't dive into fitness with your entire body. Test the waters. If you hate exercising, don't set a goal to exercise an hour, even three times a week. Do 20 minutes and build it up. Don't jump into it because as quickly as you jump into it, you're gonna jump out.
First people have to identify the goals that they want from fitness and then they have to plan their route to achieve that goal. Another thing is you need to find a form of exercise that you enjoy. Don't do something that somebody else has lost weight doing, or gotten fit doing, or gotten six-pack abs doing. Find what your body likes because what works for me will not necessarily work for you.
Food is a big part of fitness, you often share healthy recipes, what are some tips for eating healthy but also making food fun?
Plan your meal. When we are hungry, we see what's there to eat and eat anything. So one of the main tips is to plan what you eat and plan for the week so that it's not a daily hassle for you. You know what foods are good and bad. We all know sugar is bad and fried stuff is harmful. So, try to find alternatives. When you plan on a Sunday, it literally takes 10 minutes to sit and plan the whole week's meal. Make sure you drink enough water during the day because a lot of the time people forget to drink water. And move. A lot of times, people who go to the office, don't move enough because they're sitting for hours behind a desk – set little alarms /reminders on your phone that make you get up every hour.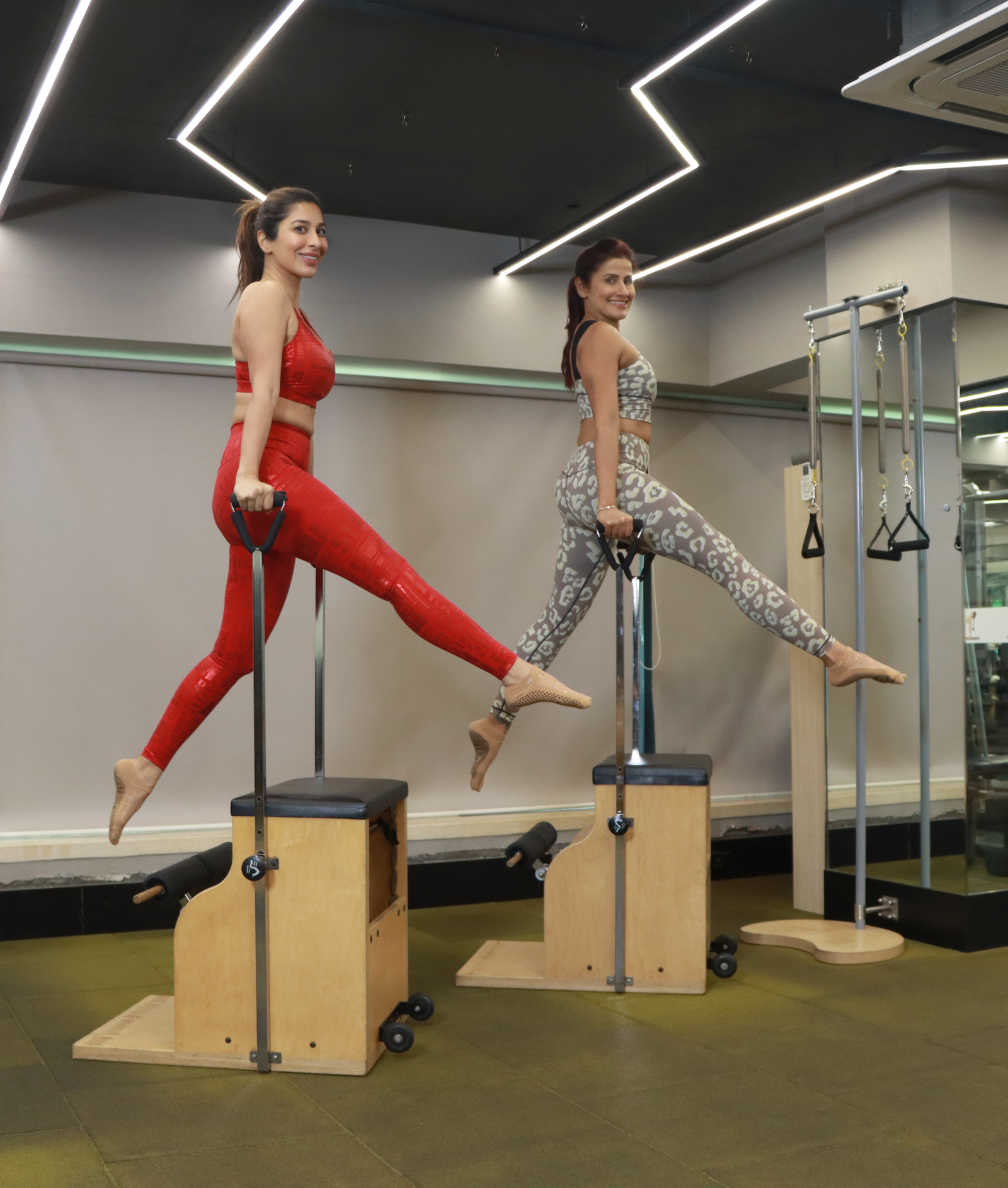 You've been working with celebrities for a long time now. Has there been anything about their approach to fitness that has surprised you or inspired you?
Most definitely their consistency, their dedication, their regularity, all of this is very inspiring. Despite their busy schedule, they still make time for a workout. For Deepika, if she's got a 7 a.m. shoot, she'll get up at 5 a.m. and work out. Even when I went to the Oscars with her, she had a full day but we worked out at 6:30 a.m. because for her, working out is not just to lose weight; starting the day with a workout makes her feel good. Or you have Katrina who has long hours of work and she'll still make time to come after she finishes her shoot to work out. There are days she'll work out at 11 p.m. because she wants to get that workout in. I think that dedication and commitment are really, really inspiring.
Deepika has been very vocal about mental health. Could you shed some light on how that has affected her fitness journey or how physical fitness can influence mental health?
Working out is a stress buster for everybody. So it is good for people to work out because it does not add stress, and stress is what plays on your mental status.
During the pandemic, Katrina and you made videos while quarantining. What made you'll think of doing that and what was it like?
Katrina and I have known each other for so many years, there are times that we are aligned with what we want to do, and I think the idea came about to inspire people to be active and help them to do exercises at home in the lockdown. Everyone knew that Katrina went to the gym and she did Pilates or she worked out, so this was a way of letting people know that even if you're at home, you can still benefit from a workout and be active.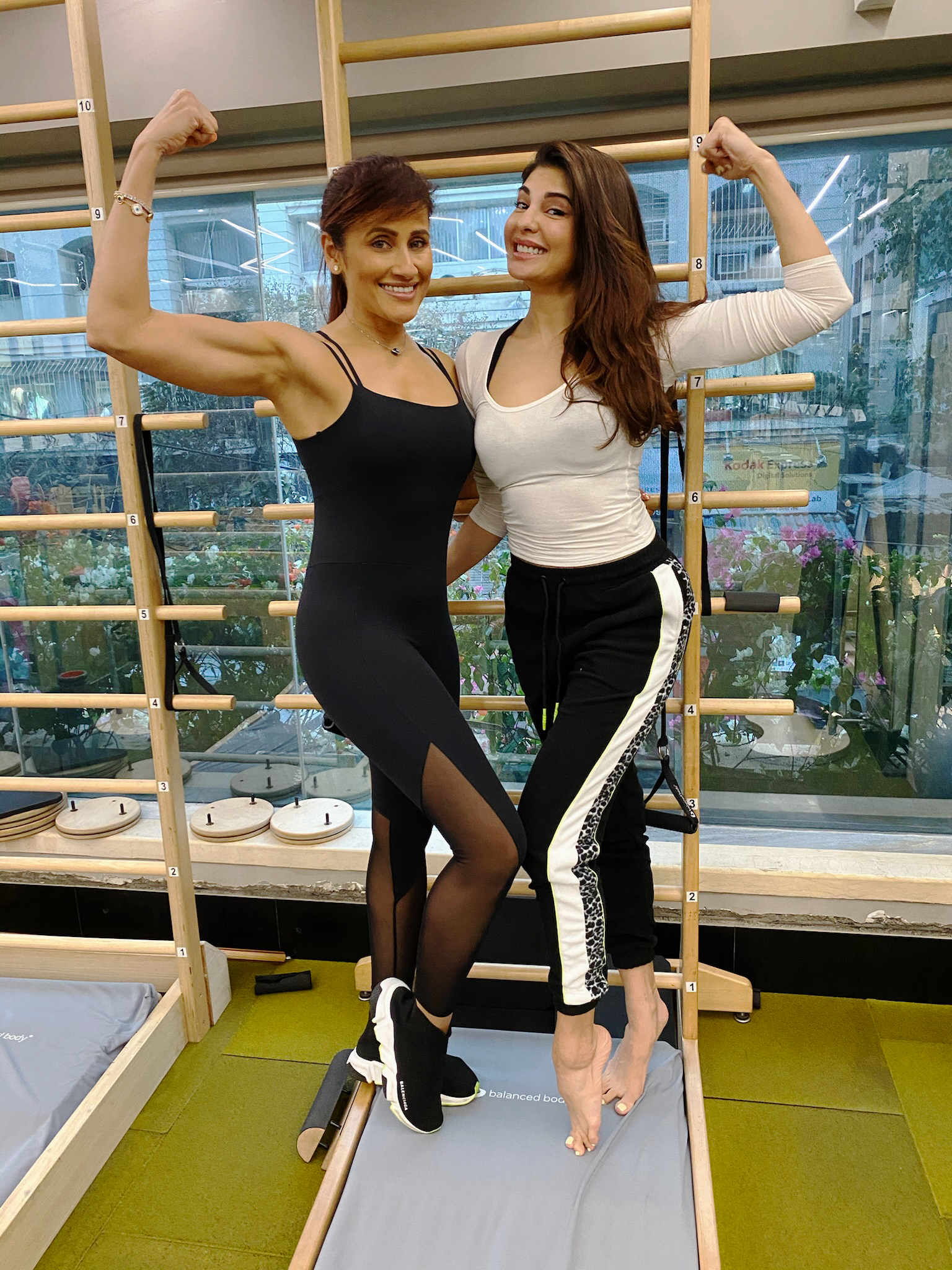 What did training look like for Alia during her pregnancy?
It was very mindful training because when you're pregnant, you have to make sure you're doing exercises that are good for you and the baby. You're doing exercises that are going to help you during your pregnancy and at birth. With Alia, during her pregnancy, we were very mindful and, of course, I am certified in prenatal care and postnatal care.
You train Hardik Panday. As a sportsperson, what role does Pilates play for Hardik? Did it help with his injuries?
Hardik came to work out with me when his back was really bad pre-surgery. He was playing at that time as well. So Pilates helped a lot with his injuries and managing them. With Pilates, he was also doing weight training and strength training. I was constantly in touch with his physiotherapists, where we used to discuss what we needed to do, how we needed to work, and what we needed to strengthen for him to be better at whatever he was doing.