With International Men's Day just gone by, Nichola Marie picks the perfect time to turn the conversation to some of the issues men face that they don't talk about.
Some might roll their eyes at the very idea of earmarking a day (19th November) as International Men's Day (IMD). Do they really need it?! But let's not be so quick to mock an occasion that focuses on the positive value men bring to the world, their families and communities. It reminds and encourages men to teach the boys in their lives the values, character and responsibilities of being a man. Now that is worth celebrating, when men's contribution sometimes tends to get overlooked, right?
He says…
Actor and producer Dino Morea turns this assumption slightly on its head, saying, "I definitely don't feel that men's contributions in life — towards their partners, towards whoever it is — gets overlooked. It takes all sorts to make this world go round. In fact, from my personal experience and from what I've seen from some of the people around me, men's contributions do get appreciated, and likewise, men appreciate the contribution of women too."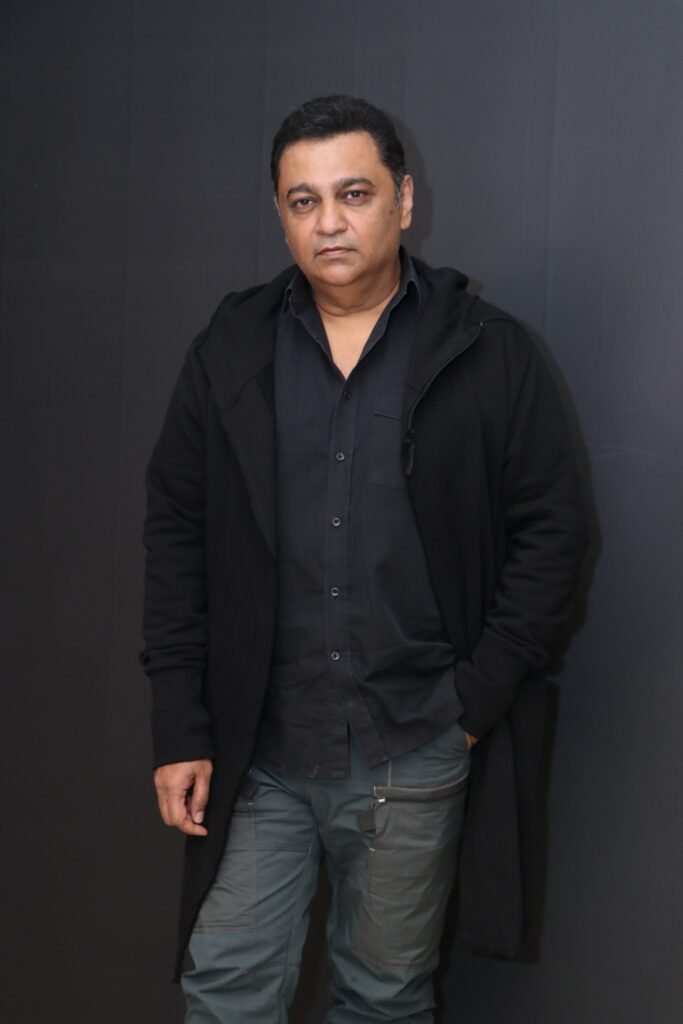 Dr Kersi Chavda, consultant at PD Hinduja National Hospitals and Sir HN Reliance Foundation Hospital, feels, at times, that the contribution men make in relationships is not paid much attention to but the negative issues are highlighted. "It's almost as if all men are bad, all women great! We do believe that there is a sense of patriarchy in India and in many parts of the world. This does have an effect on relationships, many of which have not been on an even keel, but now there is certainly a move towards it being more equitable," he points out.

Actor, dancer and choreographer Revanta Sarabhai believes that while it's difficult to generalise, men everywhere need to be doing a lot more in society to balance out the inequalities between genders. "There is too much inequality in too many aspects of society for us to not be addressing it every day in some small way!" he says.
Fashion designer Ashley Rebello chooses to believe it's about celebrating achievements equally, irrespective of gender. "It's time we did away with antiquated thinking and celebrated every person for their choices. It's not for society to tell us what to — or what not to — do! Today, the whole 'macho' image is thankfully becoming obsolete. Men are out there, picking up clothes they like, staying fit, and grooming themselves. Many fathers are working from home, while women are out at the workplace!"
Myth Vs Fact
While we have seen the back of many such hackneyed and dangerous behaviour codes, especially in the metros, some ideas that have been part of conditioning since childhood are harder to break away from… "Men should be stoic. They need to be strong always. They always should be the breadwinners in a family. Their decision is final… These are some of the myths that many still cling to," explains Dr Kersi. He goes on to smash a few toxic ones… "The myth that they are the stronger sex – they certainly are not! All men are hard and tough and cruel – not true either; they are often soft and gentle. The myth that all men become bad after a drink – sometimes they actually become very quiet. That all men beat their wives – absolutely not true!"
To be a man…
The pressure is all too real… men reportedly have a suicide rate three times higher than women. Especially if men are the sole breadwinner in the family, they have pressures related to the economic status of the family, being the 'head' of the family, often supporting an extended family, and dealing with work pressures, shares Dr Kersi. "Being conditioned by society to not show one's vulnerability or not share one's feeling of being inadequate may be really adding to that pressure to the point that one can't handle it anymore," ponders Revanta.

Dino has developed the art of harnessing pressure to drive his goals without allowing it to get him down. "I like to work really hard, and challenge myself; I'm ambitious. So these are the pressures I put on myself to just do better! Yes, society has all these rules, for instance, you have to get married at a certain age and you need to raise a family at a certain age, which do play on your mind. You have to be a certain way, you have to earn a certain amount of money, so on and so forth. Everyone is in a race, right? Yes, even I do feel the pressure at times, but I try to sort of take a deep breath, hold myself back and say, hang on, I made it from here to here and I think that in itself is quite an achievement, so just keep working hard. So, I really try not to take too much pressure because life will play out the way it's supposed to play out if you work hard enough."

Change, as always, begins at home, and it was in this early school of life, so to speak, that Revanta learnt some simple and valuable lessons… "That it was really okay to cry and be emotional, that men must play an equal part in doing the housework, that women are no less capable of doing things that are otherwise male dominated in the world, and that one must always, always be sensitive to the woman's desires and willingness in any kind of physical or sexual interaction," he vouches. "My parents never treated my sister and I differently because we were of different genders, and I try every day to imbibe all that they taught me about being a good man."
Similarly, although Ashley felt pressurised by well-meaning outsiders to become the 'man of the house' after his father passed away when he was just 10, his mother would have none of it… "My mother insisted that I do just what I wanted to. 'At the end of every day, can you look yourself in the mirror and know that you've done the right thing? Just be true to yourself' – was her constant advice to me." Her encouragement empowered him to go against the norm, opt for Arts in college — one of just eight boys in a class of 102 students — and pursue fashion designing which was not considered a suitable career at all at the time.
It's time to change the narrative
Revanta feels it's important that IMD is used as an opportunity to highlight positive role models for young boys and also focus on men's mental and emotional health. "I think we are in desperate need of positive male role models. For too long now, as a society, we have glorified the alpha male that is strong and can fight and win. This not only glorifies men being violent and behaving badly, but it creates a notion that men can't (or shouldn't) be vulnerable or sensitive. So, rather than being an ideological mirror to International Women's Day, it's important to focus on this aspect," he suggests.

For when men lead by example, it helps create a fair and safe society which allows everyone the opportunity to prosper. "To a large extent, it's true that if a man in the family leads by ensuring safety and a fair display of parenting skills to all kids irrespective of gender, it leaves the kids with a feeling that anyone has the right and the capacity to do whatever he or she desires to do," vouches Dr Kersi.
And a final word of man-to-man advice from the good doctor… "Start looking after yourselves too. Spend time for yourself without feeling guilty! Be nice to your family; they will be the support that you look for when you are in need of help."
My Heroes!
Dino Morea: My father, because he's the one I grew up watching and emulating in some way. My entire discipline towards fitness and being healthy comes from him. I also learnt cleanliness, being nice to people, and showing respect from my parents. Growing up, I read books about Lee Iacocca and Henry Ford and I'd really appreciate how they made it in life.
Dr Kersi Chavda: My dad and a number of my male teachers have been my role models. Dad came from a small town, and worked his way up the ladder in a foreign company to later become its manager. He never allowed obstacles to deter him. He shifted cities to ensure good education for his kids. And he did all this with grace.

Revanta Sarabhai: I've been lucky to have quite a few male role models in my life, but the biggest of them all has been my own father. He is one of the most kind-hearted, gentle, and caring men I know who has followed his passion and built a career doing what he loves.

Ashley Rebello: My mother has been a huge influence. I've also learnt so much from how Salim sa'ab (Khan, film writer) has tackled situations. Hailing from a conservative background, he didn't let petty things get to him and became larger than life. He has literally changed my thinking! I absolutely admire filmmaker Kabir Khan. His convictions, sensibility, intelligence, and way of working are just magnificent — and the best thing is he isn't even aware of it! I have many female role models too – awesome, inspiring women like writer Aruna Harprasad, producer Priti Shahani, Nuzhat Khan, and of course Alvira Khan Agnihotri. Her 'smarts', the way she handles situations, takes care of everything and is always there for the ones she loves, are truly admirable.
‌