A celebrity yoga instructor who has made leaps of progress in bettering his own mental and physical health, Himanshu Kumar cues Tsunami Costabir into how he now uses his experience to help others.
Himanshu Kumar is the man behind the flexibility and strength of actors like Sonu Sood and Jacqueline Fernandez. From fighting depression to paving his way into celebrity training, Himanshu's is a story of how dedication can get you anywhere!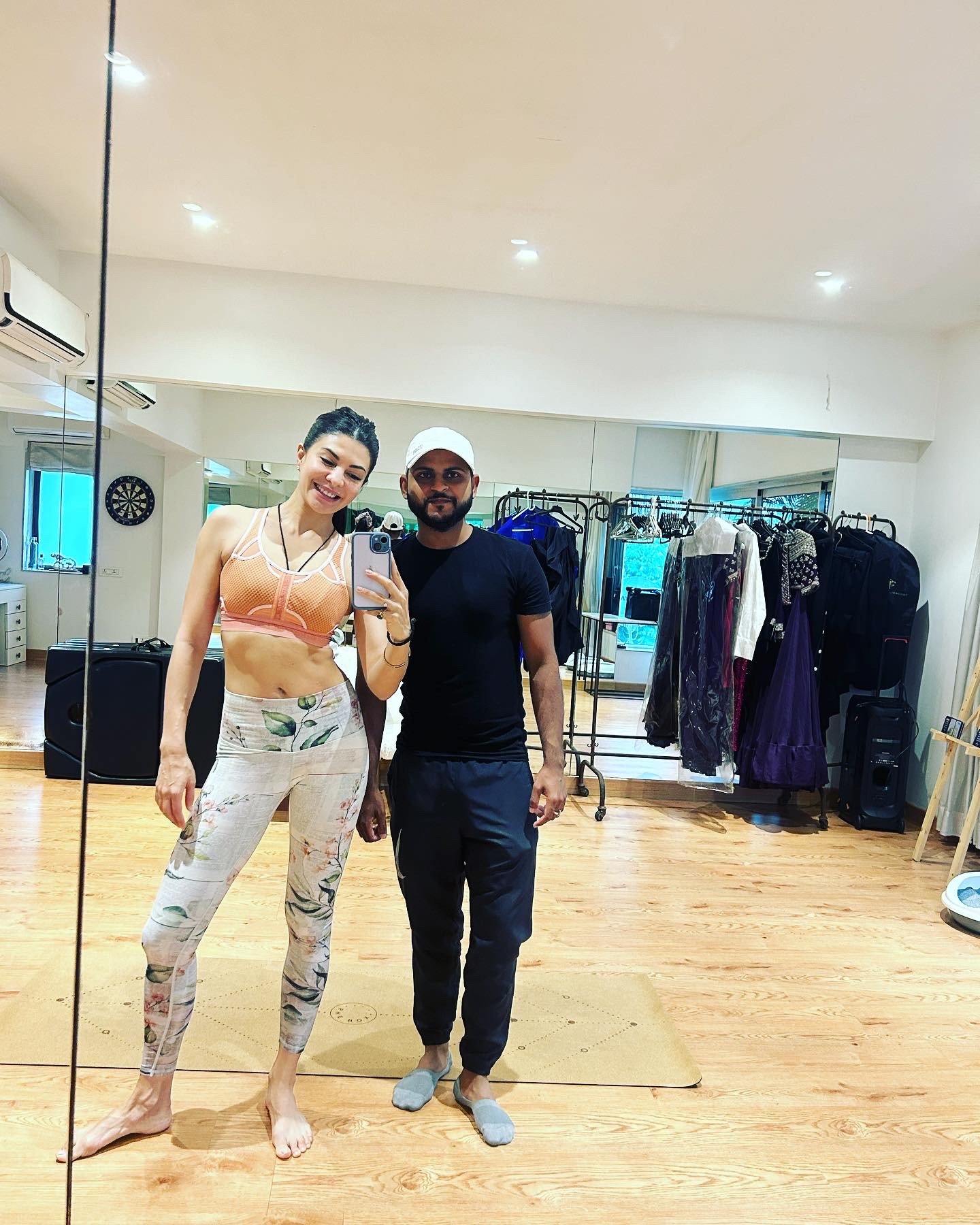 Where did your inclination towards yoga come from? What is the form that you practice and for how many years have you been practising and teaching?
I worked in the Merchant Navy for three years. During that time, I felt a lot of stress as it was difficult to be in the middle of the sea for nine months at a time. During my break, I picked up yoga for fun, along with strength training. When I was about to return to the ship, I got a call saying that my dates had been postponed. This stressed me out even more, and coupled with some other issues, I started to feel depressed.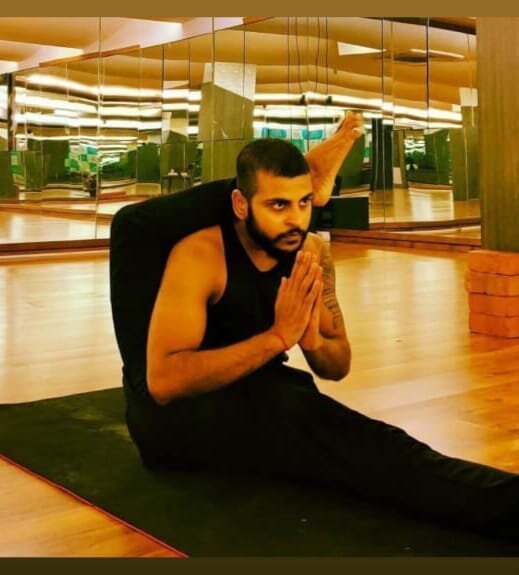 During that time, my brother introduced me to meditation and breathwork. My interest in yoga deepened, and I did a few more courses in Hatha and power yoga. So I decided to quit my job and get into yoga full-time. I've been teaching for about three years now.
How did you break into training celebrities?
I always wanted to train celebrities. I used to wait outside Sonu Sood's gym, and I approached him, asking if he'd like to do a yoga class with me. We did a session one day, and he really enjoyed it. When it comes to fitness, Sonu sir is always ready to try new things.
You're well-known as Jacqueline Fernandez and Sonu Sood's instructor. Can you give us an insight into their fitness and exercise routines?
Jacqueline and Sonu sir are both very dedicated. Jacqueline does both yoga and Pilates and also trains in dancing. Sonu sir does almost two to three hours of gymming and then about 45 mins to one hour of yoga. He trains almost three to four hours every day. They are both also very particular about their diet.
What has your experience been like as Sonu Sood's instructor? What are some things you've learnt from him?
I've never come across someone like him, especially from the film industry. If I talk about his dedication to everything he does, it's immense. He is humble, helpful, and has an amazing aura. Even if he sees someone on the road who needs help, he'll stop the car and do whatever he can to help.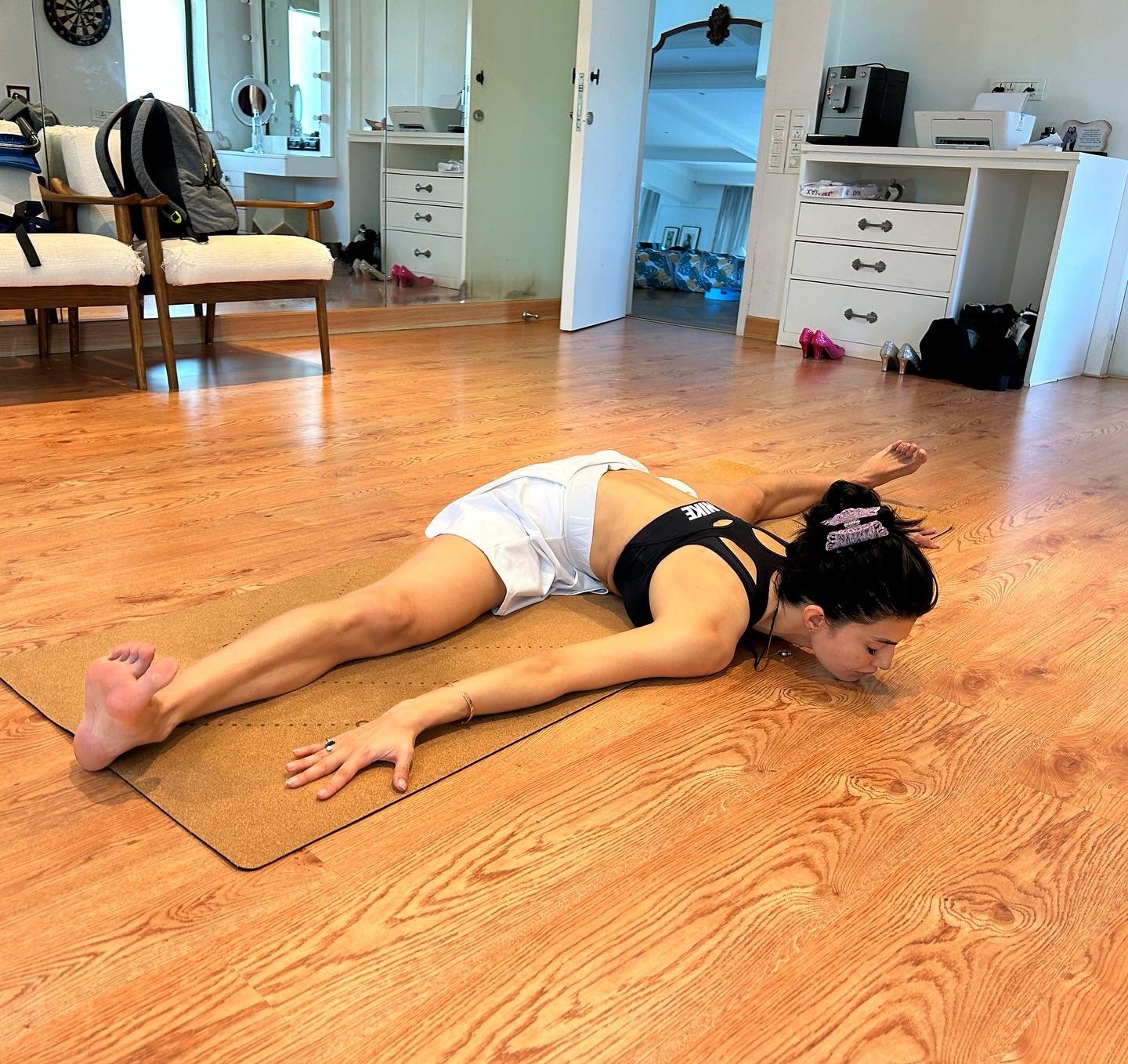 As for what I've learnt from him, everything that I am is because of him. Discipline, how to treat people, how to carry myself, I've learnt almost everything from him.
Is there a particular mental state a yoga practitioner should be in to reap its benefits? What is your understanding of the mind-body connection yoga offers?
Yoga is not a competition. It is a very simple thing. I always suggest starting with breathwork. I would say at least 70 – 75% of people don't know how to breathe. So first start with breathing, then practise asanas. Meditation is a very deep process. It needs to be studied. Not everyone can start doing meditation because you need a lot of focus. But once you get into meditation, you will understand your body and inner body, and then you can easily understand yoga.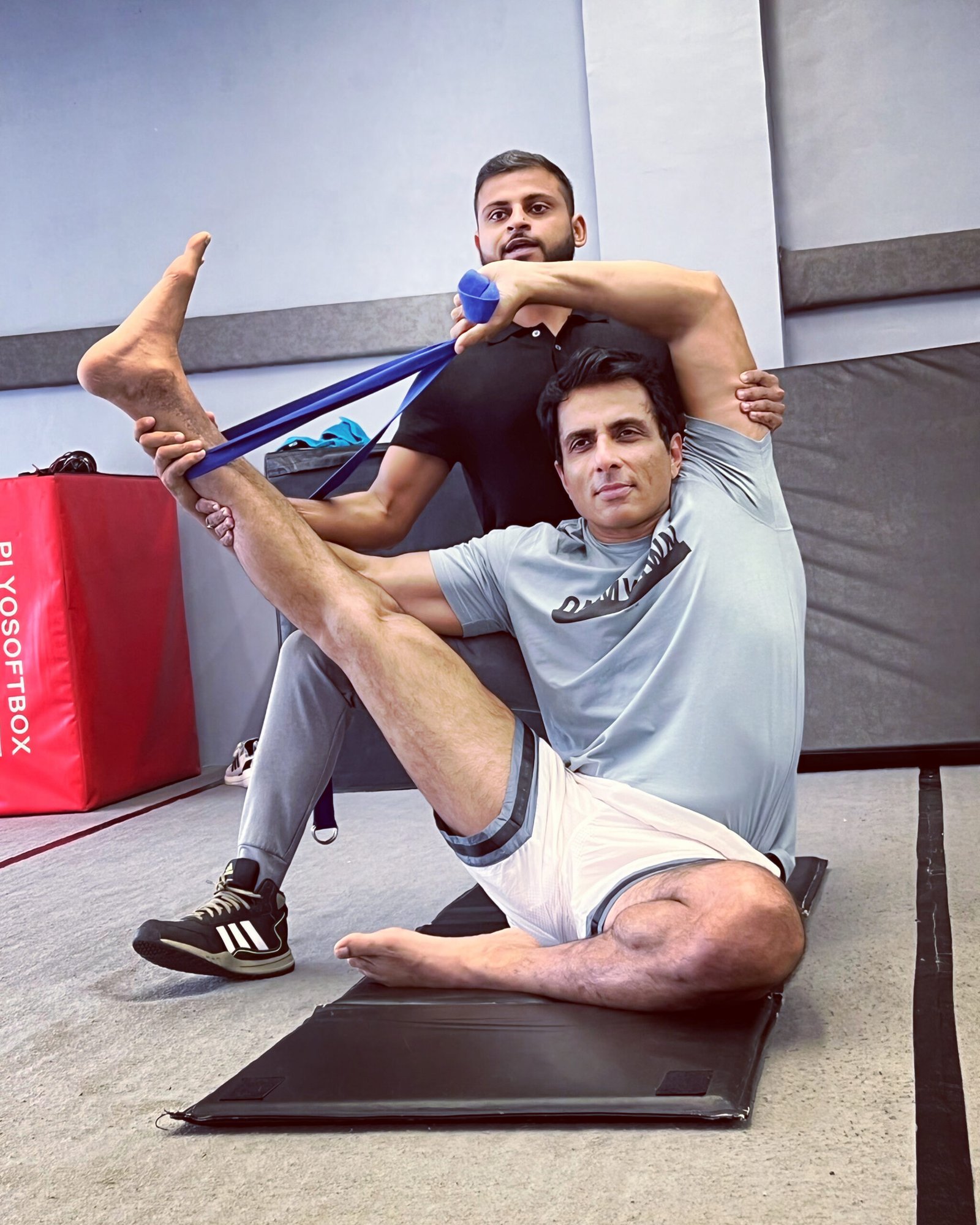 Apart from yoga, what are some other forms of exercise or sports that you enjoy and recommend to your clients?
Apart from yoga, I do strength training and play football. I don't get much time to play football anymore, but I used to play for India's under-17 team. I would recommend that people do any outdoor activity. Do whatever you like. Every sport is beneficial.
From experience, do you believe that different bodies have different potentials? Or can anyone attain the same level of flexibility, strength and fitness through consistency?
I believe that different bodies have very different potentials. Factors such as genetics, body composition and natural inclination can influence individual abilities. With a dedication towards practice, anyone can make improvements in their flexibility, strength and overall fitness. The starting point depends on your personal level and will change depending on progress. It's important to celebrate personal achievement and not compare yourself with anyone.
What have been some of your biggest 'pinch-me' moments?
The first time I had a session with Sonu sir was a 'pinch-me' moment. I was already a big fan of his. And training him would be a pleasure and an honour for anyone. So for me to get that honour was a 'pinch-me' moment.
What is your take on balancing low-intensity and highintensity exercise and rest? How do you plan a schedule for your clients?
Balancing low-intensity and high-intensity exercises appropriately is crucial for optimising fitness. Most importantly, you should also avoid overtraining. I plan my clients' schedules based on goal and audit programmes to balance low and high-intensity activities. I also include a dedicated day for recovery, which is much needed for everyone. And gradually increase intensity and duration. The most important thing I do is communicate with my clients, asking them for feedback and making adjustments based on how they are feeling.
What are some of your personal and professional goals?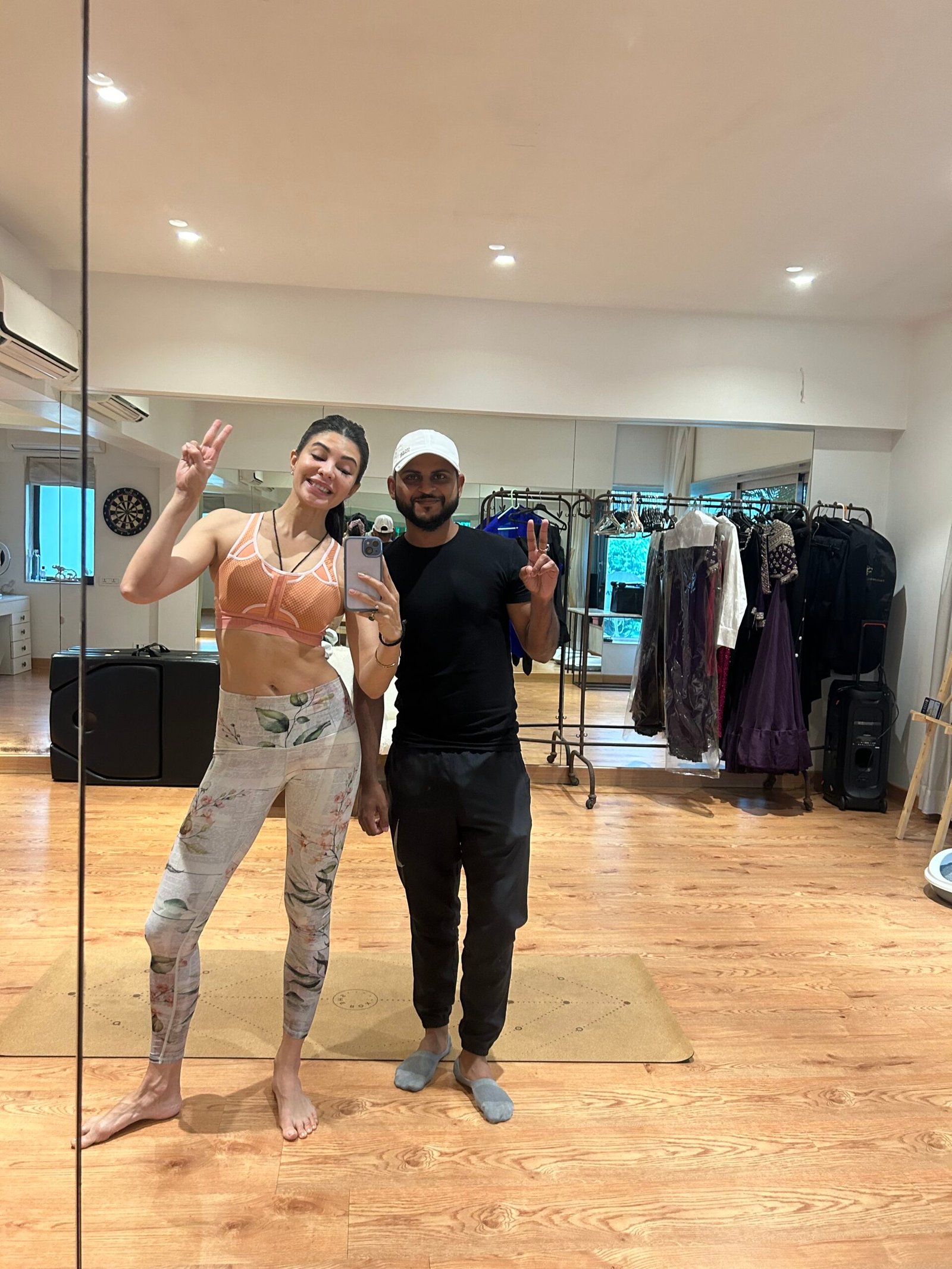 I find that a lot of people are depressed today, and I want to help them out of it. Because I've been there, I have an understanding of their situation and what it takes to move past it. That's my main goal right now.