Fighter, happiness-seeker… you cannot keep this sunbeam down!
Whether she is onscreen or off it, the eye is spontaneously drawn to Neetu Kapoor. If she nearly stole the spotlight at her son's wedding, she equally won hearts as a judge on Dance Deewane Juniors, chatting with the paps, or matching steps with stars less than half her age. She proved her acting chops on the big screen all over again in JugJugg Jiyo, slipping into a new avatar. Unlike the stereotypical loud Punjabi mom of Hindi films, she was "subtle, rational and pragmatic about life," as a review put it. It's almost as if a lightbulb has been ignited within her, that makes everyone want to find their way into her circle, and bask in her warmth.
Ask her where her positivity comes from and she declares that she doesn't know! Maybe she was just born happy, she surmises, it's in her to choose being happy over being sad. Life has been no bed of roses for the actress, who had started off as a child artiste in films when she was just five, becoming the bread-winner of her family after the early demise of her father. Graduating to full-fledged heroine roles when she was barely 14, there was no looking back, as she featured in nearly 70 films in seven years, often working three shifts a day. When co-star and beau Rishi Kapoor popped the question, she gave up her thriving career for family life, in a blink.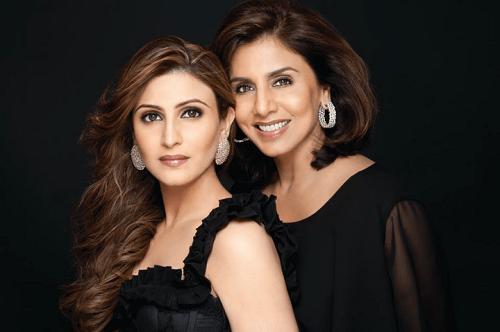 Married life had its share of rough patches, but she has chosen to skim over the "friction and disagreements" and focus on the larger picture. Through Rishi Kapoor's illness and treatment, she was by his side like a rock. And when she lost him, we never saw her crumble either. It led son Ranbir Kapoor to share in an interview with Film Companion, "The kind of selflessness that I've seen my mother go through is something which I've never seen anybody (go through) anywhere else, and I don't know if she's healed, you know. …Maybe she needs therapy, maybe she needs to speak it out – maybe through her work, maybe through interacting with people."
Admitting that she was broken after the passing of her husband, yes, she did seek therapy to cope with the loss, but eventually realised that she had to pick herself up. She chose to deal with her feelings herself, not putting the onus on friends or family. Deciding one day that she had to be strong and move on in her life, she did just that.
Opening the doors has allowed the breeze of fresh opportunity to waft in. Choosing to look after her own happiness, she declares she feels like a newcomer, doing television which she has never done before, and discovering different facets of herself as an actress. She had no intention of coming back to the movies but realised that acting is what she knows, and it was a great way to keep busy and happy. A chance to reject a routine life, she has embraced the possibilities.
As she sallies forth, she's unfazed by the criticism for not fitting the image of the "crying widow type," as she herself puts it. "I just block the ones who troll me," she says; this is the way she wants to be, and this is the way that she will be. There is nothing wrong with being happy, she points out, adding that she doesn't need to be sad to miss her husband.
The trolls will need to look for other prey!
Box
"Hope JugJugg Jeeyo was not a one-off case!"
It's good that she has staged a comeback. Hope it's for good, and JJJ was not a one-off case. She's talented, and she's maintained her looks well. She should now select good films to make a mark in her second innings too.
– Komal Nahta – film trade analyst, host – ETC Bollywood Business, editor – Film Information
"If Neetu Kapoor was still not moving on, it would have been problematic."
Normal grief after the death of a loved one goes through five phases –
a) Protest – which often is prolonged in untimely death of a loved one.
b) Searching – because of the loneliness and longing for the deceased person.
c) Despair – a deeper understanding that the lost person is not coming back.
d) Detachment – when the grieving person starts focusing on other aspects of life.
e) Reorganisation – where the grieving person readjusts to the life without the loved one.
Grief reaction can take a few weeks to few months or longer, depending on person to person. Usually people reach the 'Reorganisation' phase in 6 to 12 months. In order to reach this state, people use different coping mechanisms. Socialising can be one of the coping mechanisms in dealing with loneliness, specifically if the deceased person is a spouse.
I think because Neetu Kapoor is a celebrity, she is at the receiving end of such trolling. Rishi Kapoor expired two years back and now if she has started working in TV and films, then that's completely normal. If she was still not doing it, it would have been problematic. People should also understand that the image portrayed by actors in media or social media can be very different from what they actually experience in their real life.
A person dealing with such a situation should learn to ignore such trolls and their messages. You require few friends, family members who care about you and who understand you. You don't need to please everyone. The best way to deal with them is to not expose yourself to their opinions. If you still get exposed to it, you should tell yourself that the person might have gone through bad experiences, frustrations and might be throwing that anger on you, so you should not take it too seriously.
Dr Chinmay Kulkarni – practising psychiatrist, Mumbai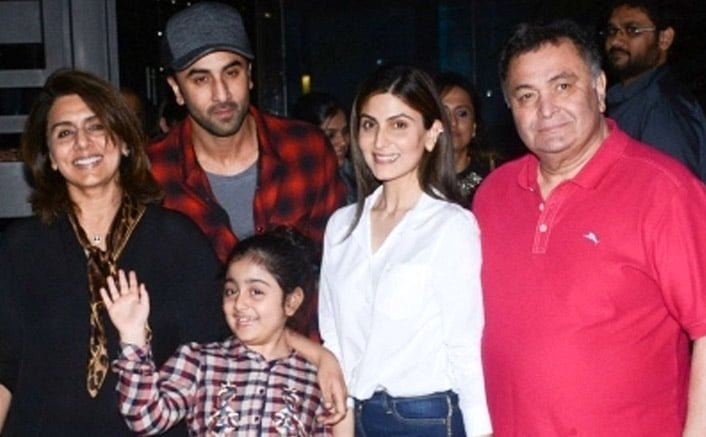 "She is the best!"
Elegance personified! She is the best and my fave, love her vibe and the way she interacts with the paparazzi during shoots, pyaar se, very cordially. She takes care of everyone, asks how we all have been, and tells us that she will miss us when she is not shooting.
Manav Manglani – photographer, media influencer