With disruptive technologies at the forefront of our world and their potential extending in both directions, advantageous and detrimental, we take a peek into the mind of Sundar Pichai, the CEO of Google and its holding company, Alphabet, and one of the most consequential leaders in tech.
By Tsunami Costabir
"Competition comes from (out of) nowhere, and it is hyper-competitive among big tech companies," says Sundar Pichai. Tech companies worldwide (social media, shopping sites and search engines) compete for eyeballs and user engagement so that they are a sought-after space for advertisers. The process of client and user acquisition incentives creates a product that will keep users engaged for long periods and keep them coming back (some might even call it addictive). Most companies keep their sources free to users at the cost of giving them your personal data. How this data is used – for bettering user experience or to manipulate them – is challenging to regulate and majorly depends on the ethics of the company.
Leaders of organisations are morally and ethically expected to make a trade-off between what is good for business and what keeps users' privacy, data and security in check. Sundar Pichai is one such leader. He is the CEO of Google and its holding company, Alphabet. For years, they have been the most cutting-edge developers in technology.
A Matter Of Family
Sundar was born in Madras (now Chennai) in Tamil Nadu, India. His father, Regunatha, was an electrical engineer at the British multinational GEC. His mother, Lakshmi, was a stenographer. It was important to his parents that their children, Sundar and his brother, Srinivasan, receive a good education.
Sundar also has a family of his own. He is married to his college girlfriend, Anjali. The couple met during their degree at IIT Kharagpur. They have two children, a daughter, Kavya and a son, Kiran.
An Early Start
Sundar studied metallurgy (BTech, 1993) and received a silver medal at the Indian Institute of Technology Kharagpur. He was awarded a scholarship to study at Stanford University (MS in Engineering and Materials Science, 1995) and remained in the United States thereafter. He did his MBA (2002) from the Wharton School of the University of Pennsylvania.
Following a stint at the management consulting firm McKinsey & Co, Pichai joined Google in 2004 as the head of product management and development. He initially worked on the Google Toolbar, enabling those using Microsoft Internet Explorer and Mozilla Firefox web browsers to easily access the Google search engine.
Over the next few years, he was directly involved in developing Google's browser, Chrome, which was released in 2008. That same year Pichai was named Vice President of product development and began taking a more-active public role. By 2012 he was appointed Senior Vice President, and two years later, he was made Product Chief over both Google and the Android smartphone operating system.
Risk Taker
Organisations become conservative as they grow and prefer not to make big bets. But for Sundar, it is important to "become okay with failure" and it shows. Google launched many IPs like G+, Photos, Meet, Nest, Maps, and Waze. Some turned successful. Some flopped. But he continued to nurture a culture of encouraging innovation and trying new things.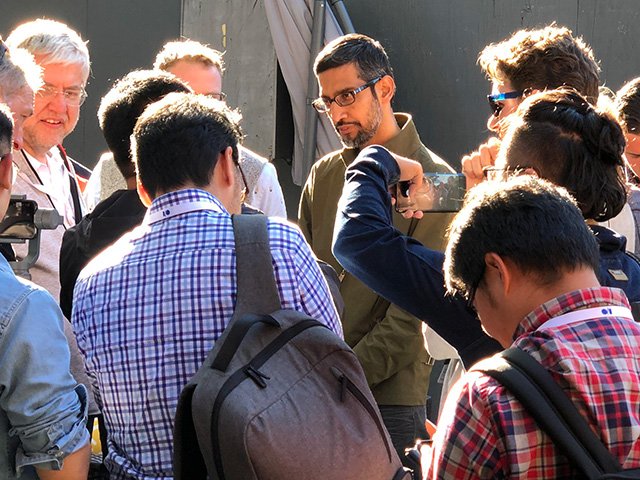 Google harnesses and promotes the use of open source technology for the benefit of themselves and others. The open source model encourages collaboration. The software developed is publicly accessible and can be shared and edited by anyone. In his words, "At Google, we have an AI-first approach." This can be seen in how technology makes recommendations in translations, emails and searches. They strive to harness technology to benefit society and have a forward-thinking approach to see the unanticipated negative effects. He urges people to look at failure as a badge of honour and, within the company, "rewards efforts, not outcomes."
Google prides itself on its ability to rethink workspaces and make them fun. They have adapted a hybrid work model "to foster creativity, allow for flexibility," and achieve in-person connections more purposefully. Sundar avers, "We're going to leverage the scale of the company. We have many locations worldwide, so people can also move to other places and work."
As a company grows, it becomes difficult to maintain the culture because that shared context, when people come from the same space, fades. But he is optimistic about the future of remote work as it will fuel the development of technology and build better systems.
Mission To Create Affordability
"I've always had this vivid sense of how technology can make a profound difference, and so a lot of what I've tried to do is bring that access to technology."
Pichai had a simple childhood. His ticket to America was equivalent to his father's annual salary, and he recalls using a computer for the first time when he was in America. Given his humble roots, he has always wanted to give the world access to affordable technology. His goal has seen success through the Android system and Google.
Managing Information & Misinformation
Since Google is an information company and a news source, during times of crisis and war, its role becomes more pronounced. Attempts are made "to try and get it (information) right" and take a stance on what is inaccurate, harmful and sensitive information.
"This is why it's important to have teams and processes. You let them work through mechanisms, and in extraordinary cases, we (top management) get(s) involved," says Sundar. When the world is divided on opinion, it becomes more difficult, as a company, to take a stance. But Google has asserted itself as pro-gay and anti-violence. During the war in Ukraine, they opened up some of its space to NGOs, and refugees rely on Google's language translation services to get around in new spaces.
Some concerns around users' privacy and safety are addressed with information verification and disclosure rules, Incognito, Privacy and Auto Delete modes, but that's only one side of the picture. The other side is sensitive information, like "a gay kid in a place where that kind of information is vulnerable," which needs to be looked into. Robust privacy protection and privacy legislation are needed.
Inclusivity & Sustainability
After the death of George Floyd, Google's Black Leadership Advisory Group met to discuss reducing racial prejudice and bias by committing to initiatives, accepting accountability, and working on transparency reports. Google's Camera Technology is working on capturing varied skin tones and colours more accurately. There is also a focus on increasing women's participation in the workforce and digital skilling through courses and career certifications to empower individuals who don't have access to quality education. Google has been carbon neutral since 2007 and aims to be carbon-free by 2030 without using offsets.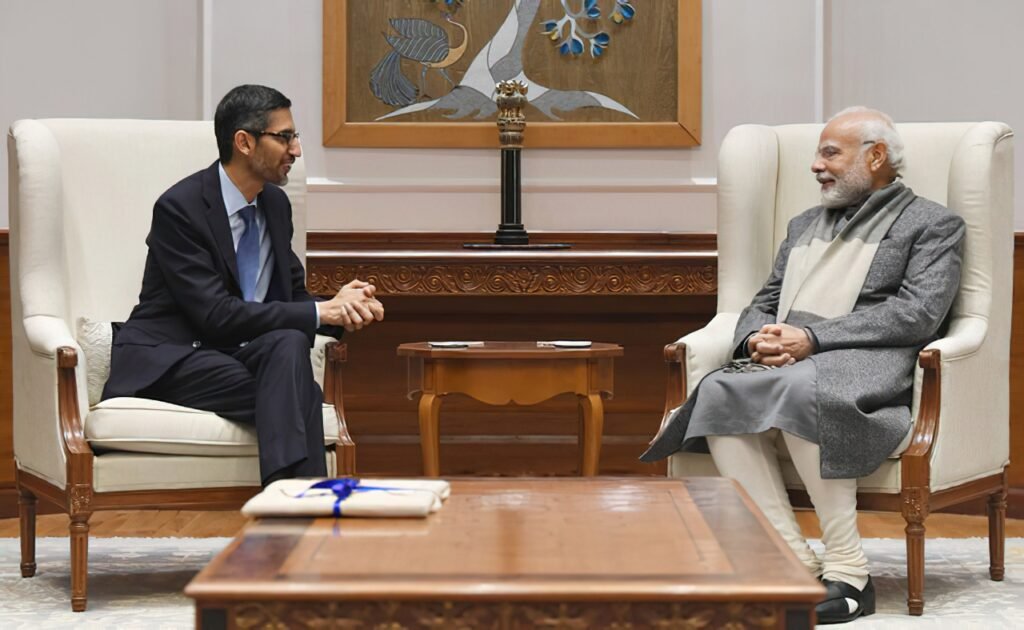 Future Developments & Artificial Intelligence
AI is forcing change upon companies, workers and society's infrastructure. "It is important to understand that Artificial Intelligence will progress, whether Google is there or not. Technology has this nature. It is going to evolve," says Pichai.
He asks, "How do you develop AI systems aligned to human values, including morality?" He believes that there is a need "to include not just engineers, but social scientists, ethicists, philosophers, and so on." Referring to Google's Artificial Intelligence chatbot Bard, Pichai said, "We're very focused on this set of opportunities we have, and I think there's a lot of work left. There's also an important inflection point with AI. Where we can, we are prioritising and moving people to our most important areas, so that is ongoing work."
During an interview questioning the negative implications of AI, Sundar stated, "AI will be more important than fire or electricity." Interviewer Kara Swisher stopped Pichai and retorted: "Fire? Fire is pretty good." Pichai said, "Well, it kills people, too. We have learned to harness fire for the benefit of humanity, but we had to overcome its downsides too. So my point is AI is really important, but we have to be concerned about it. Every generation is always worried about the technology of the future – it's part of the process."
Facing Scrutiny
In January 2023, Google announced that it was firing six per cent of its total workforce or 12,000 employees. Pichai had said that cuts were made after careful consideration, and workers petitioned, calling for better treatment of staff during the layoff process. They claimed: "Nowhere have workers' voices been adequately considered." The layoffs came in light of the overly free hiring process during the pandemic. The post-pandemic economic slump, however, couldn't handle the new volume. And Sundar, in his email, told employees that he "took full responsibility."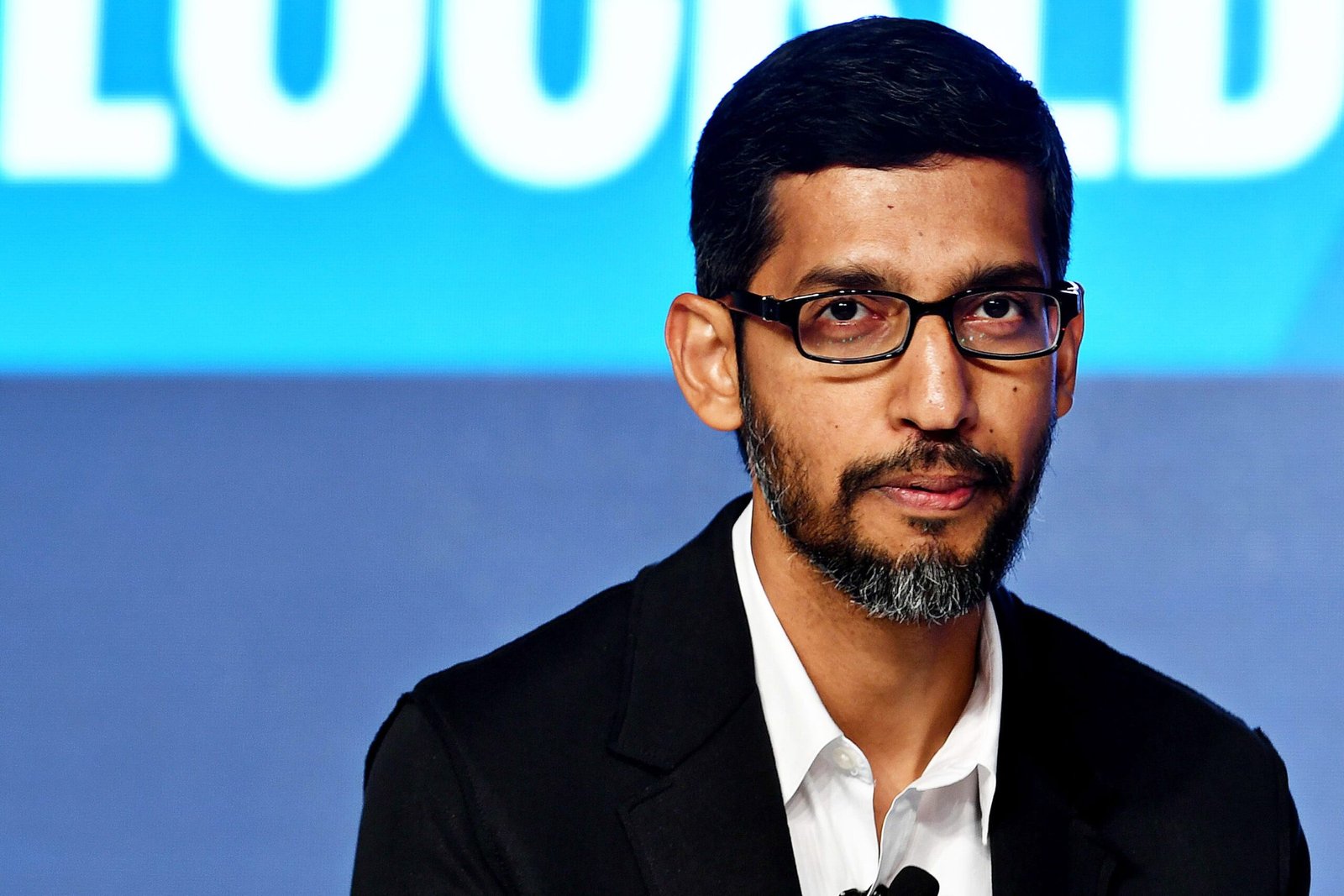 While Google claims to want to create information accessibility and promote innovation for all, they also pay an estimated US$15 billion to remain the default search engine on Safari. They used their prowess to create a monopoly in the market which isn't truly representative of being 'pro-competition'. However, the CEO responded that the search engine giant is "pro-competitive and has Apple and Microsoft as rivals in the digital advertising business, while TikTok rivals it in the video space."
Be Impatient
Amid the coronavirus pandemic that gripped the world, Pichai addressed students at the YouTube Dear Class of 2020 virtual ceremony, telling them to "be open, be impatient, be hopeful." He said, "If you can do that, history will remember the Class of 2020 not for what you lost, but for what you changed. You have the chance to change everything. I am optimistic you will."
He believes the things about technology that frustrate us and make us impatient "will create the progress the world needs. It will create the next technology revolution and enable you to build things my generation could never dream of. …The important thing is to be open-minded so you can find what you love… so take the time to find the thing that excites you more than anything else in the world. Not the thing your parents want you to do. Or the thing that all your friends are doing. Or what society expects of you," he said.