In January 2023, Kamala Harris – Vice President of the United States of America, completes two years in office. What's more, she is believed to have the potential to be considered for the nation's highest office…
By Namrata Patel
Kamala Harris, Vice President of the United States of America, had unsuccessfully sought the presidency three years ago. She is believed to still have her sights trained on the nation's highest office. Her current job offers an ideal launchpad for the top spot – did you know 15 former vice presidents have gone on to become president, including current US President Joe Biden himself? She is seen to be doing all she can to support the current administration, even as she cultivates her prospects for the future. Recently, 'Washington Post' columnist Eugene Robinson maintained that VP Kamala Harris had more potential than her office allows her to demonstrate. In response to a question about whether it would make sense for Biden, assuming he runs again, to drop VP Harris and find another running partner, Robinson argued that Harris is an elite politician. "If VP Harris is not having an impact, it is mostly — perhaps entirely — because she is in the gilded prison known as the vice presidency. It is her job to be the second fiddle. She is a much better and more effective politician than her current position allows her to demonstrate," he said, adding, "and whether President Biden decides to step away in 2024 or 2028, she will be a formidable contender for the Democratic presidential nomination."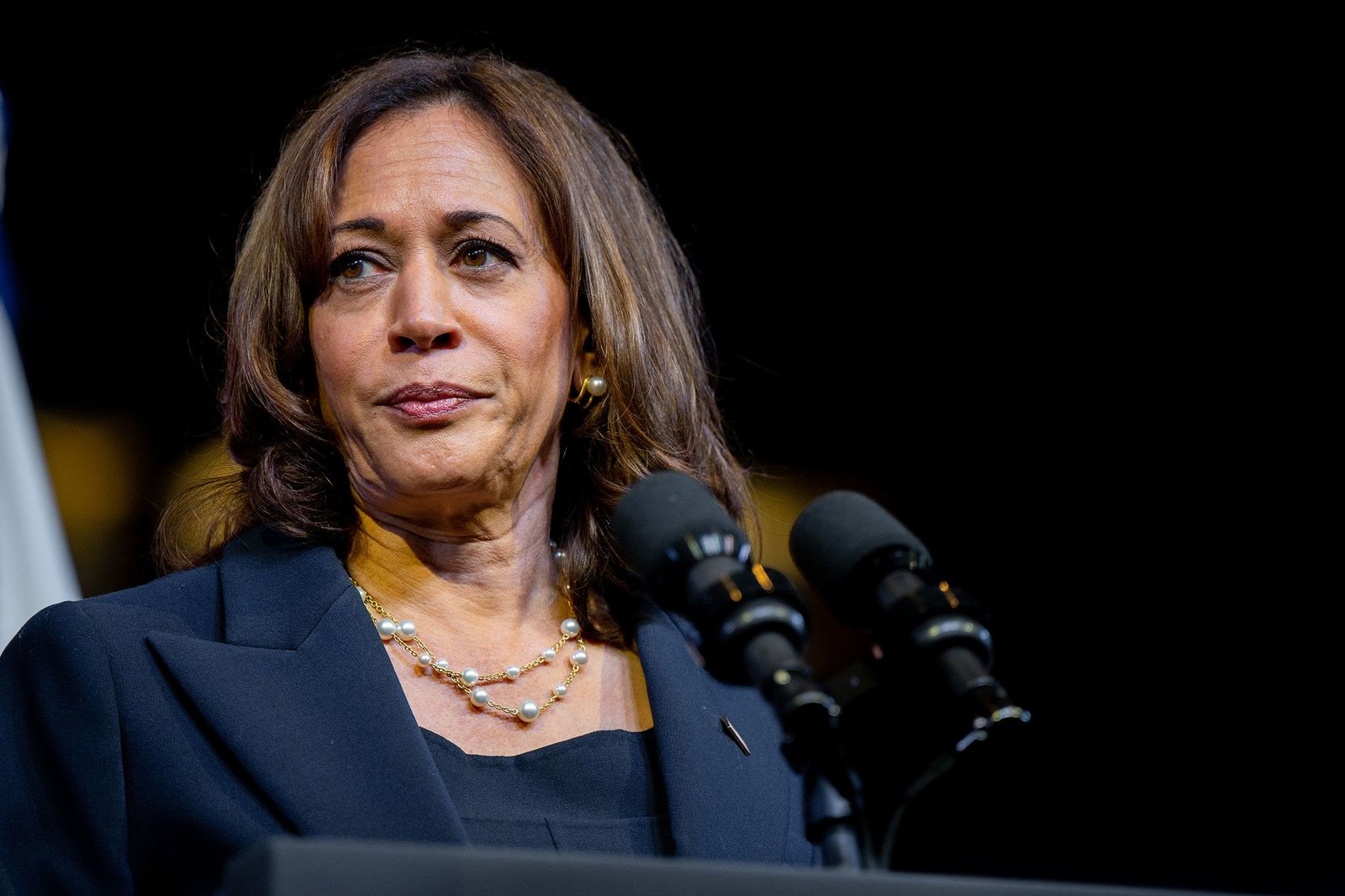 Harris, the first woman of colour and the first Asian person to become the Vice President of the US, has not enjoyed an entirely smooth ride in her tenure as vice president. Her public comments and speaking style have sometimes drawn criticism of being 'word salads' – a mixture of words or phrases that are confusing and difficult to understand. She has faced flak for, among other things, declaring the southern border "secure," saying Hurricane Ian relief would be distributed based on "equity", and for having a high staff turnover rate. On the other hand, liberal media allies of Harris have blamed racism and misogyny for her low approval ratings. Supporters believe she is being undercut by the Biden administration.
Bringing balance
Harris dropped out of the 2020 Democratic presidential primary in 2019, before the Iowa caucus. She had cited a lack of funds as the reason for her exiting the race; however, her poll numbers had fallen badly and her campaign was struggling to strike a chord with voters. Fact remains, Harris was chosen to run alongside Biden largely because, with her youth, gender and race, she brought much-needed balance to the Democratic presidential ticket. While the President has strived to make his Vice President appear to be a full partner in the 'Biden-Harris administration', Harris has remained in the shadow of the Oval Office. Embracing the self-effacing and subservient nature of her job, she has ensured to largely stay away from the spotlight, except when it comes to boosting the President and his agenda. She has no choice but to stick to the No.1 rule of her position – of never intentionally eclipsing the President, or appearing too hopeful of taking his place. In this manner, Harris has conducted her public-facing agenda with complete humility, even as she has thrown herself into her assignments that include voting rights, space exploration, women in the workforce, and immigration from Central America, among others. With Biden loyalists scrutinising her every move to detect the faintest whiff of personal ambition, she must proceed with utmost caution.
Chief tie-breaker
Yet, Harris has emerged as one of history's most consequential Vice Presidents, her vote breaking no less than 26 ties so far, when the Senate was locked 50-50 over the past two years of her tenure. She even joked, "Every time I vote, we win!" which has really been the truth so far. But people close to the Vice President also point out that being the chief tie-breaker has come at a cost, tethering Harris to the U.S. Capitol when she could be building her brand and touting successes across the country.
While Harris does not directly make policy, she is often the leading face for the administration's important initiatives. Among her accomplishments in her first year in office, she played a key role in addressing the southern border 'crisis', launching a 'Call to Action' initiative to address the economic hardships driving emigration from Central America to the United States. She helped pass the American Rescue Plan – a nearly US$2 trillion COVID relief stimulus bill, which would ensure, as she tweeted: "Checks in pockets. Kids back in school. Americans back at work. Small businesses open. Rent paid. A better night's sleep." She also briefly became the first woman to be (Acting) President of the United States, when President Biden underwent anesthesia as part of a physical examination and temporarily transferred his authority to Harris. She has also been deeply involved in the fight for voting rights legislation.
Harris has conducted her public-facing agenda with complete humility, even as she has thrown herself into her assignments that include voting rights, space exploration, women in the workforce, and immigration from Central America, among others.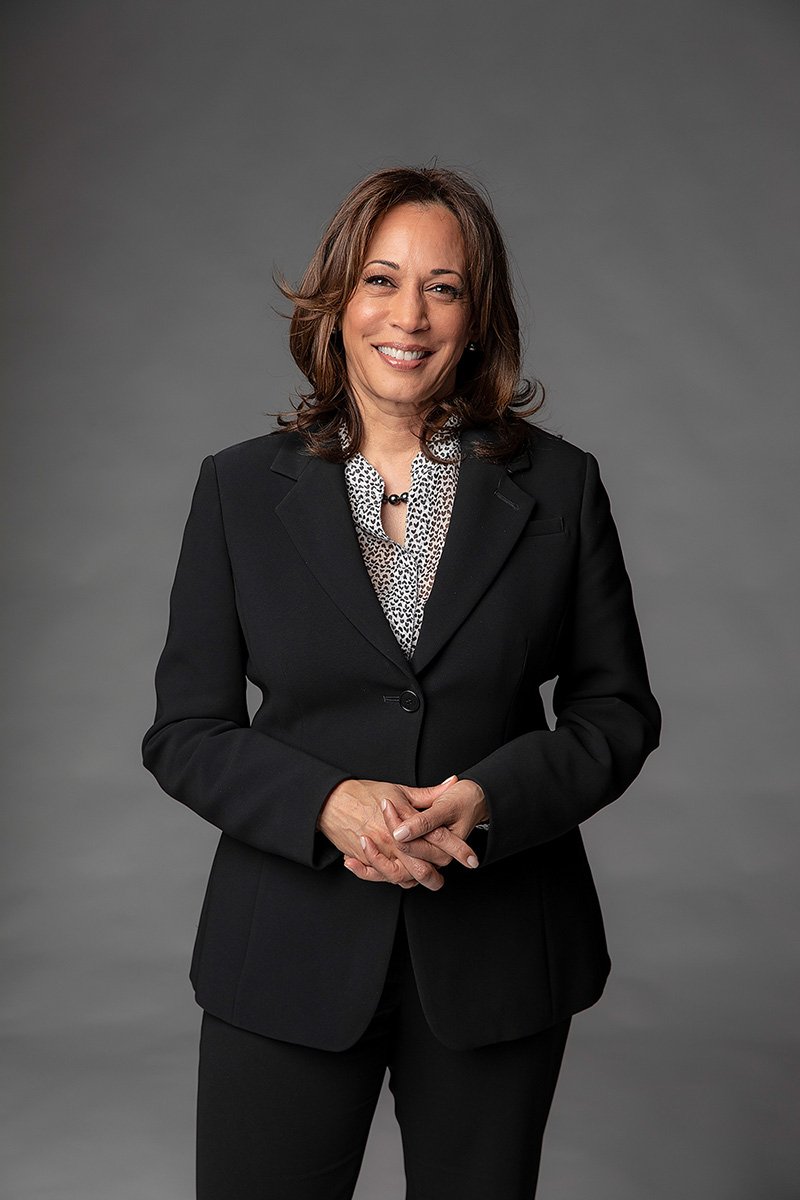 Mood of the nation
The CNBC All-America Economic Survey found that 57% of Democrats do not want Biden — at 80 years of age, already the oldest person to have ever served as President — to run for re-election. Biden had indicated that he plans to use the time over the holidays to determine whether he will run for re-election, and will make a final decision early next year. According to a 'USA Today'/Suffolk University survey, in a hypothetical 2024 matchup, Donald Trump, who is the only candidate from either party to officially launch a 2024 White House bid so far, lags behind Biden 47% to 40%. The same poll found Florida Gov Ron DeSantis topping Biden 47% to 43% in a hypothetical 2024 presidential race.
Certain analysts have placed Harris among the top potential contenders for the Democratic primary if Biden does step aside. In an interview for NBC's 'Meet the Press', Harris said she was "very proud" of her role as Vice President and maintained that she was committed to pursuing another term for the administration if Biden decided to run. "The President has been very clear that he intends to run again. And if he does, I will be running with him proudly," she said.
Other aides and strategists believe backing Harris would be a mistake, as she would not be strong enough to rebuff more formidable opponents. They opine she wouldn't have much of a chance against potential Republican candidates like Trump or Florida Gov Ron DeSantis. There is a growing list of other potential contenders for the Democratic primary who are making small waves, they feel. However, a September Morning Consult/Politico poll found Harris leading the potential presidential candidates if Biden did not run. As close Biden ally, former Connecticut Sen Chris J Dodd summarises, "I'm hoping the President runs for re-election, but for whatever reason that might not be the case, it's hard to believe there would be a shortlist without Kamala's name on it. She's the Vice President of the United States." Absolutely no disputes on that score!
Vice President Kamala Harris
'A career for the people — breaking barriers and fighting for working families'
Kamala D Harris is the Vice President of the United States of America. She was elected Vice President after a lifetime of public service, having been elected District Attorney of San Francisco, California Attorney General, and United States Senator.
Vice President Harris was born in Oakland, California, to parents who emigrated from India and Jamaica. She graduated from Howard University and the University of California, Hastings College of Law.
Vice President Harris and her sister, Maya Harris, were inspired by their mother, Shyamala Gopalan. Gopalan, a breast cancer scientist and pioneer in her own right, received her doctorate the same year Vice President Harris was born.
Her parents were activists, instilling her with a strong sense of justice. They brought her to civil rights demonstrations and introduced role models — ranging from Supreme Court Justice Thurgood Marshall to civil rights leader Constance Baker Motley, whose work motivated her to become a prosecutor.
Growing up, Vice President Harris was surrounded by a diverse community and extended family. In 2014, she married Douglas Emhoff. They have a large blended family that includes their children, Ella and Cole.
Throughout her career, she has been guided by the words she spoke the first time she stood up in court: Kamala Harris, for the people.
In 1990, Vice President Harris joined the Alameda county district attorney's office where she specialised in prosecuting child sexual assault cases. She then served as a managing attorney in the San Francisco district attorney's office and later was chief of the division on children and families for the San Francisco city attorney's office.
She was elected District Attorney of San Francisco in 2003. In that role, she created a ground-breaking programme to provide first-time drug offenders with the opportunity to earn a high school degree and find employment. The programme was designated as a national model of innovation for law enforcement by the United States Department of Justice.
In 2010, she was elected California's Attorney General and oversaw the largest state justice department in the United States. She established the state's first bureau of children's justice and instituted several first-of-their-kind reforms that ensured greater transparency and accountability in the criminal justice system.
As Attorney General, she won a US$20 billion settlement for Californians whose homes had been foreclosed on, as well as a US$1.1 billion settlement for students and veterans who were taken advantage of by a for-profit education company. She defended the Affordable Care Act in court, enforced environmental law, and was a national leader in the movement for marriage equality.
In 2017, she was sworn into the United States senate. In her first speech, she spoke out on behalf of immigrants and refugees. As a member of the Senate Homeland Security and Governmental Affairs Committee, she fought for better protections for DREAMers and called for better oversight of substandard conditions at immigrant detention facilities.
On the Senate Select Committee on Intelligence, she worked with members of both parties to keep the American people safe from foreign threats and crafted bipartisan legislation to assist in securing American elections. She visited Iraq, Jordan and Afghanistan to meet with service members and assess the situation on the ground. She also served on the Senate Judiciary Committee. During her tenure on the committee, she participated in hearings for two Supreme Court nominees.
As senator, she championed legislation to combat hunger, provide rent relief, improve maternal health care, and addressed the climate crisis as a member of the Senate Committee on Environment and Public Works. Her bipartisan anti-lynching bill passed the senate in 2018. Her legislation to preserve historically black colleges and universities was signed into law, as was her effort to infuse much-needed capital into low-income communities during the COVID-19 pandemic.
On August 11, 2020, Vice President Harris accepted President Joe Biden's invitation to become his running mate and help unite the nation. She is the first woman, the first Black American, and the first South Asian American to be elected Vice President, as was the case with other offices she has held. She is, however, determined not to be the last.
As Vice President, Kamala Harris has worked in partnership with President Joe Biden to get America vaccinated, rebuild the economy, reduce child poverty, and pass an infrastructure law that will lift up communities that have been left behind. She has led the administration's efforts in rallying broad coalitions to protect the freedom to vote, expand workers' rights to organise and collectively bargain, and stand up for women's rights — supporting women in the workforce, addressing the maternal health crisis, and defending reproductive rights. The Vice President has also played a key role in engaging world leaders and strengthening the nation's alliances and partnerships. In everything she does, she remains focused on the people of the United States of America — and its collective future.