The state's Industries Minister, P Rajeev, shared a photograph of the lawyer on his official social media pages, and congratulated her.
Padma Lakshmi became Kerala's first transgender lawyer as she got enrolled as an advocate with the Bar Council of the state. She was one of 1,529 law graduates who were handed over the Bar enrolment certificate at an event yesterday.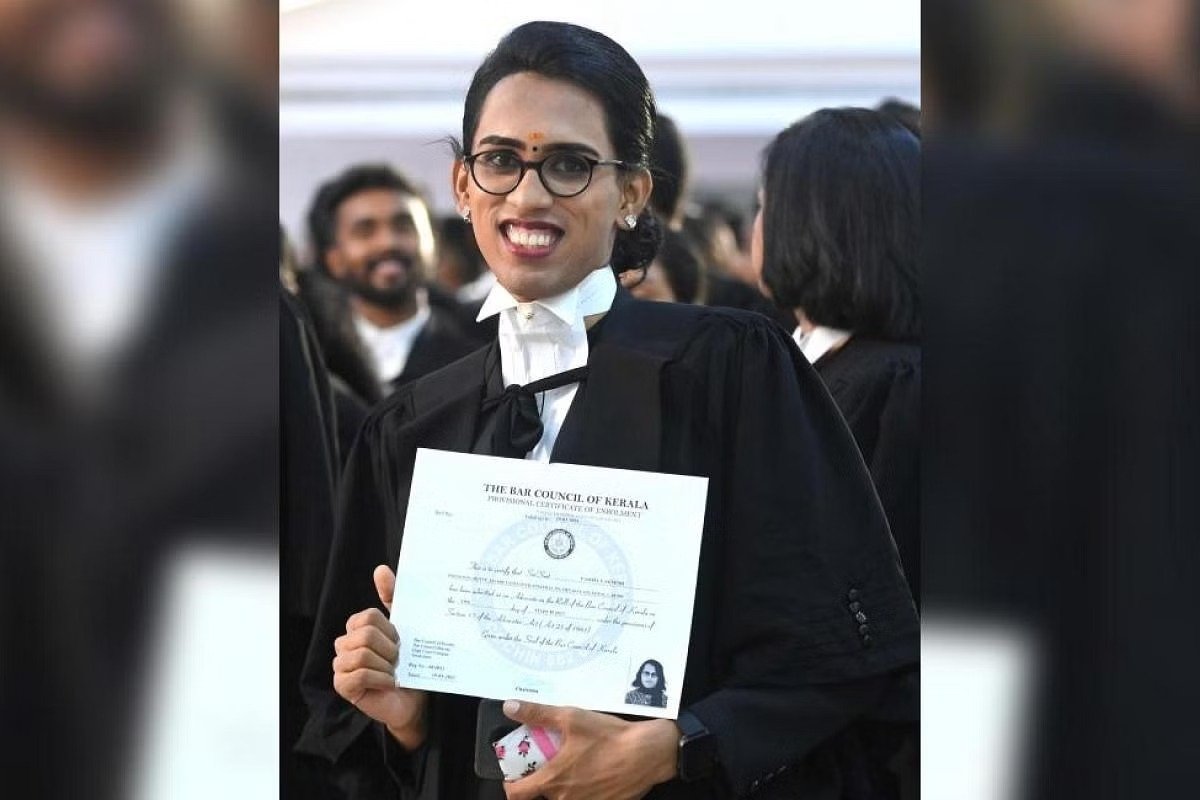 She had enrolled for an LLB at Ernakulam Government Law College after graduating with a Physics degree. She is aiming to have a crack at the judicial service exams after practice.
More power to her!